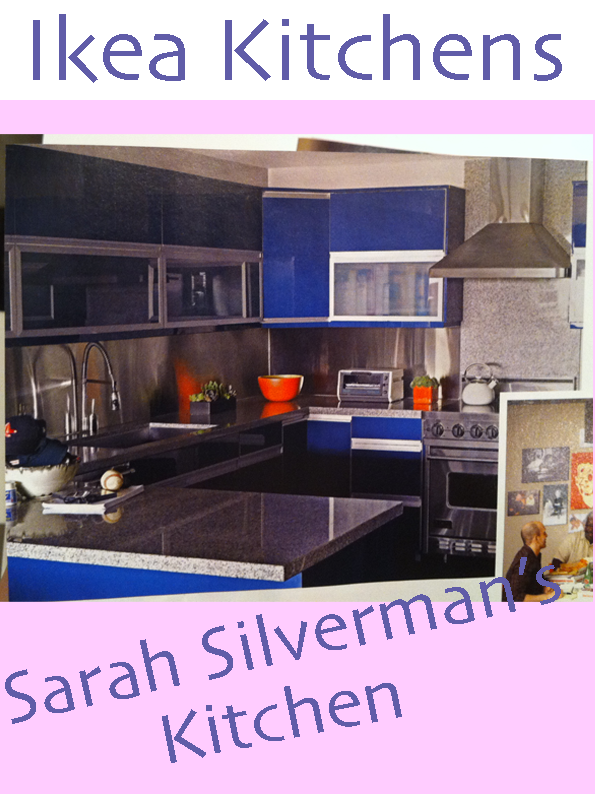 I was flipping through my new issue of InStyle the other night (I must say what were they thinking with that cover!! Katy Perry's bright pink hair and the maroon heading does not do the magazine any favors!) and stumbled across Sarah Silverman's West Hollywood pad. I was really surprised to find that her kitchen was done by Ikea; I always think it is interesting when a celebrity uses a more mainstream brand or product. While her kitchen is not my style, I have to admit that Ikea has really stepped it up recently, especially in the kitchen department.
This picture and the next one are from La Dolce Vita blog; the first time I saw it, I never would have guessed that it was designed by Ikea. I would kill for all of that storage space
.
White Kitchen trend per Ikea.
This once seems so cozy to me
I love the clean lines of this kitchen
I really love the pendant lights in this one and the wood countertop
So industrial, I love it!